Smooth Collie Males ......
Sturtmoor Khaos of Kaswyn "Cyan" Dob 13/12/14
Cyan one his first Res CC as a puppy and hasn't been shown much since due to my health at that time. We are hoping to bring him out in 2021 when the shows are up and running. Recently used at stud so watch the puppy page for news.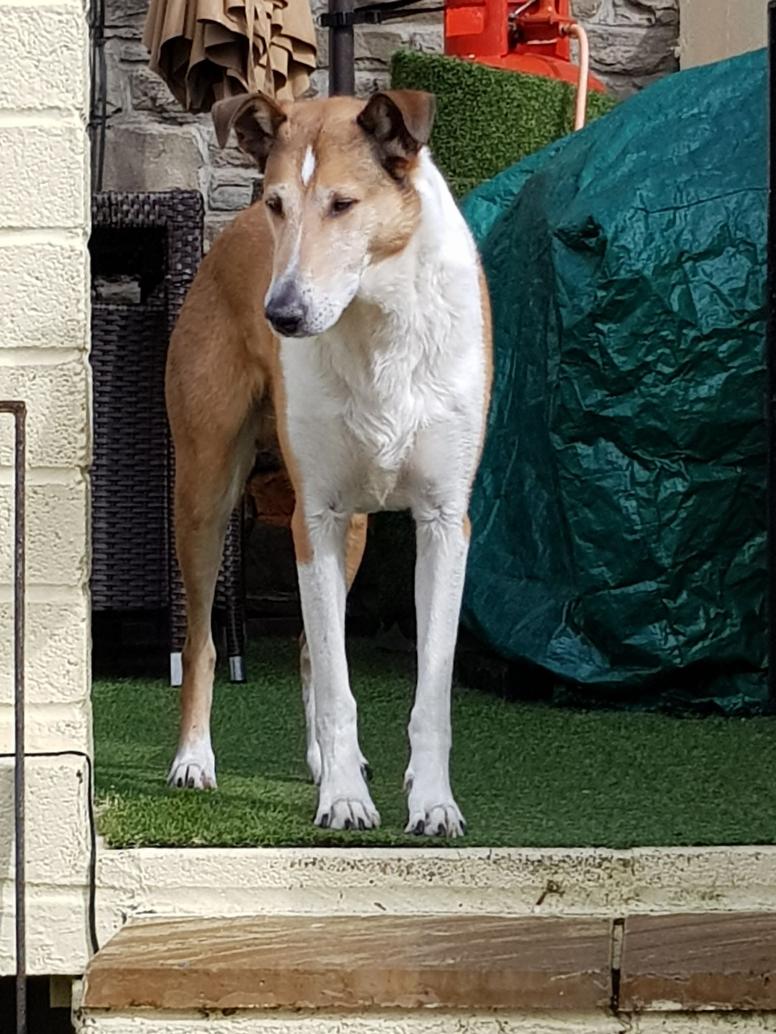 Res CC at WKC Ch 2015 at 8 months old as well as 2x P/group 1 at open shows as well as multiple BOB & BP's.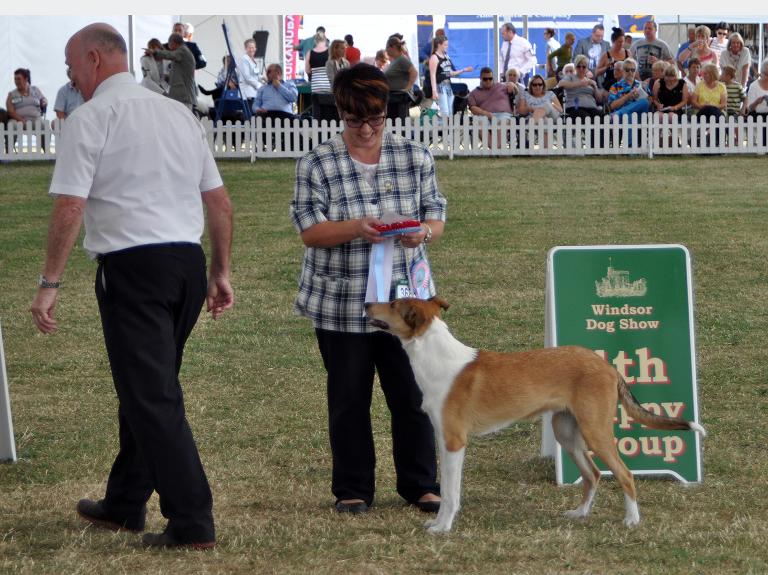 Cyan placed 4th in the puppy group at Windsor at his first Champ show aged 6 just months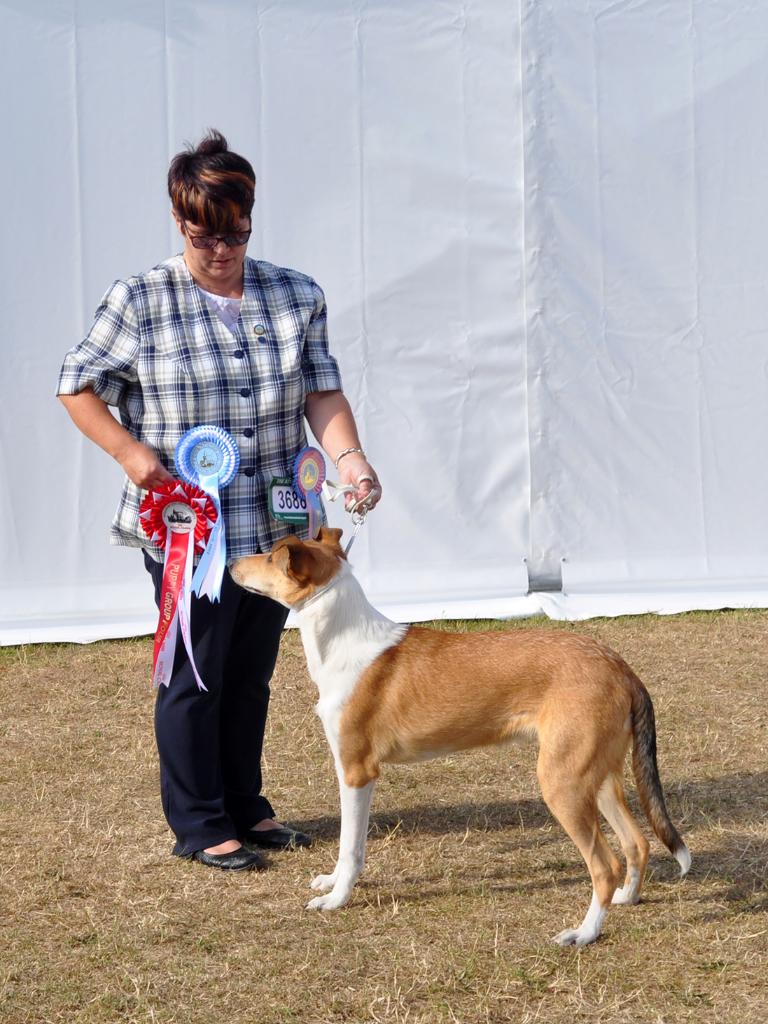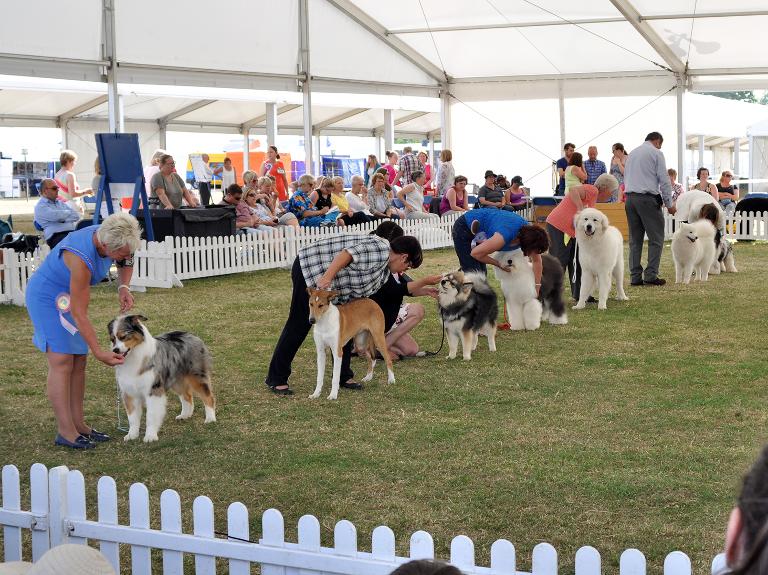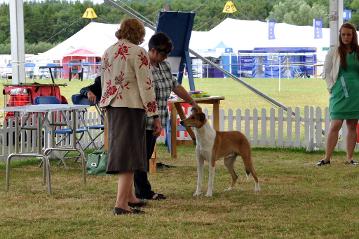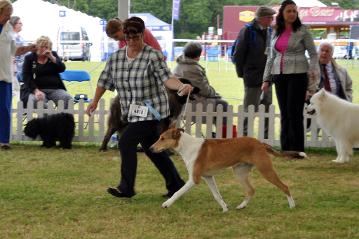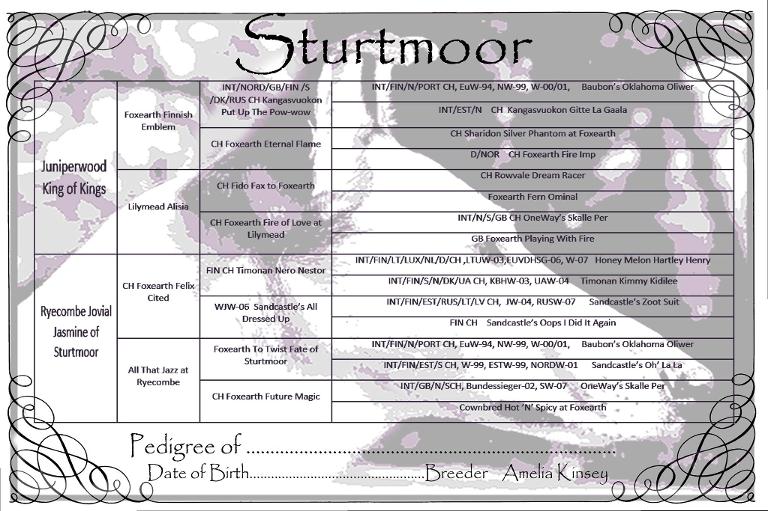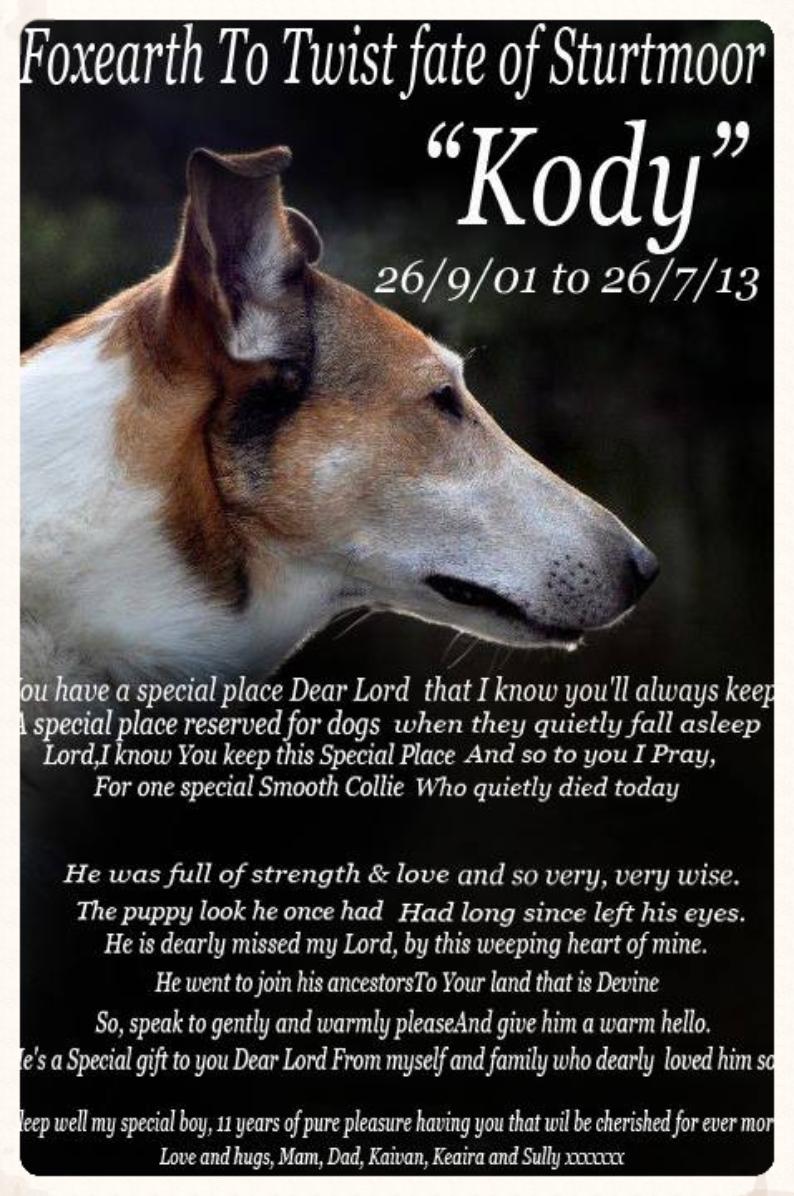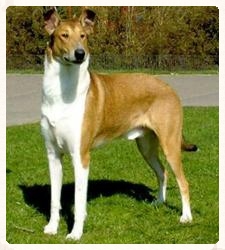 Sire Baubons Okahoma Oliwer

Dam Sandactles Oh La La
Breeder Trevor & Birgit Hayward
Progeny: 2 children from 1 litter | details
11.12.2008 kennel: Londer dam: Foxearth Future Magic - All That Jazz at Ryecombe - Easy Listening at Seanua
Foxearth Finlander of Sturtmoor
"KERYCK"
dob 2/3/2001 Breeder Trevor & Birgit Hayward 3 x Res CC's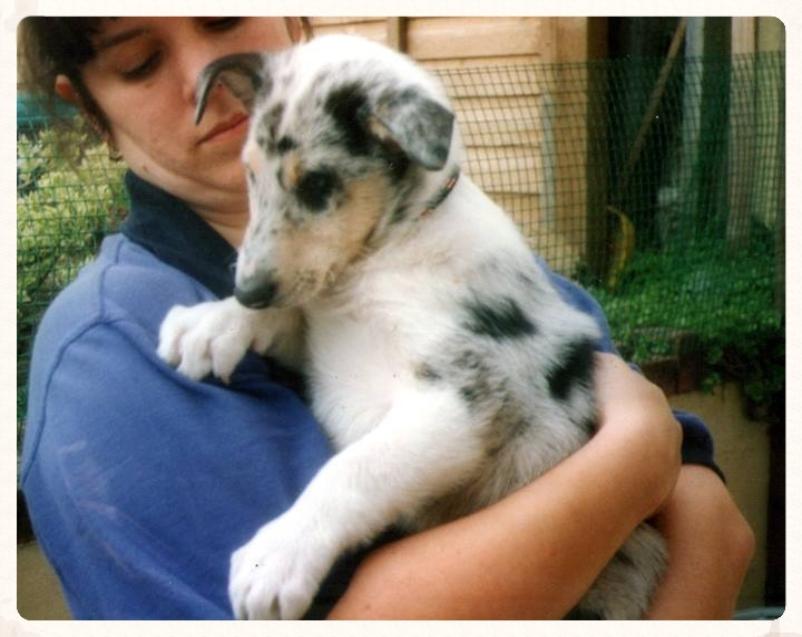 3 Res CC
Fantastic boy who I sadly had to part with due to no fault of his own and is sorely missed every day.

He has sired numerous offspring who have done brilliantly in the ring and his true blue merle colouring has followed down the line.
This gorgeous man is now retired and living the life of riley and is still looking good for his age (15) but starting to get a little rusty lol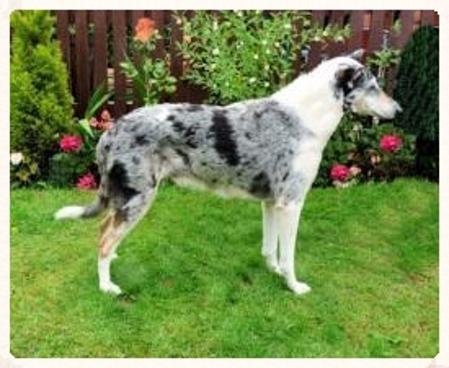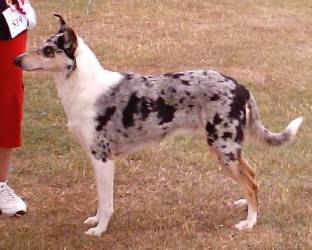 Progeny: 53 children from 10 litters
23.09.2004 kennel: Freejack - dam: Chicnoir Hors-La-Loi-III - Freejack Finnish Ruffi - Freejack Oh Mi Mi - Freejack The Highlander - Freejack The Icelander - Moonlight Spirit - Starlight Spirit At Pencloda
20.09.2005 kennel: Sturtmoor - dam: Chicnoir Ice Krystal of Sturtmoor - Sturtmoor Ahrens Tempest - Sturtmoor Alexander Legacy - Sturtmoor Alexavier Odessy at Snowtrekka
14.09.2007 kennel: Foxearth - dam: Foxearth Snowflake - Foxearth Fall in Love - Foxearth Fallen For You - Foxearth Fallen In Love - Foxearth Falling For You - Foxearth Falling In Love
21.09.2007 kennel: Foxearth - dam: Foxearth Follow The Dream - Foxearth Follow Follow - Foxearth Follow Me - Foxearth Follow That Dream - Foxearth Follow You - Foxearth Following On - Foxearth Forever Dreaming - Foxearth Silver Dream at Jimjack - Foxearth Silver Dreamer
28.12.2007 kennel: Cownbred - dam: Norfield Floribunda Rose at Cownbred - Cownbred Bellarosa - Cownbred Finishing Touch - Cownbred Rambling Rose - Cownbred Rosabella
29.12.2007 kennel: Cownbred - dam: Cownbred Follies Bergere at Bothways - Cownbred Fingall - Cownbred Finlay - Cownbred French Connection - Cownbred French Kisses - Cownbred Le Chein Bleu
28.07.2008 kennel: Cownbred - dam: Norfield Floribunda Rose at Cownbred - Cownbred Last Man Standing
20.03.2009 kennel: Pelghart - dam: Pelghart Private Dancer - Pelghart Painter Man - Pelghart Paper Roses - Pelghart Peggy Sue - Pelghart Pinball Wizard - Pelghart Power of Love from Willowhurst - Pelghart Prince Charming from Willowhurst - Pelghart Proud Mary at Cownbred - Pelghart Proudly Presents To Willowhurst
26.05.2010 kennel: Foxearth - dam: Sandcastle's All Dressed Up - Foxearth Dressed To Frill - Foxearth Family Affair - Foxearth Fashion Designer - Foxearth Favour For Friends - Foxearth Football Focus - Foxearth Frappuccino
16.09.2010 kennel: Kingrock - dam: Foxearth Fashion Icon at Kingrock - Kingrock Abishai - Kingrock Absolom - Kingrock Adonijah - Kingrock Adriel for Kevranna - Kingrock Ariel - Kingrock Artemis of Ganthem - Kingrock Atarah Wynele
Cardigan Corgi's.................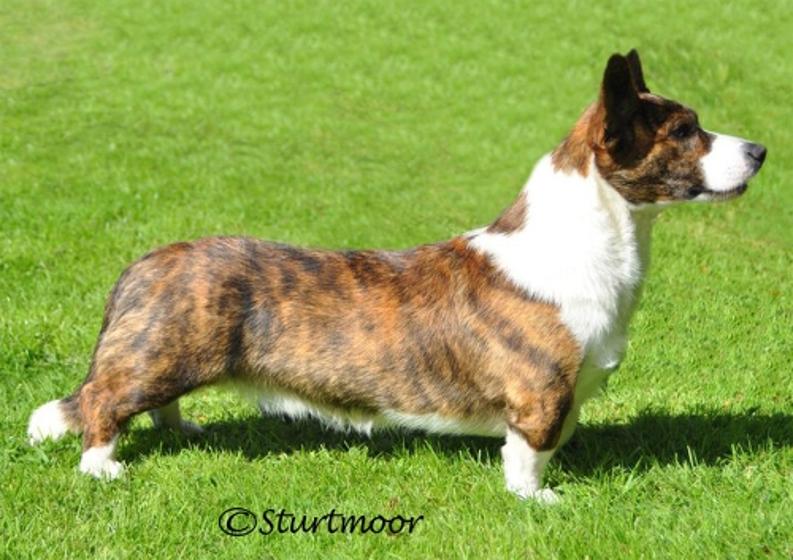 Kerman Call Me Patrick of Sturtmoor "Kasey" Dob 5/1/2009
Sire - Salvenik Spy Who Loved Me Dam - Kerman Thief of Time
Breeder Fran Fricker
Kasey had a promising start as a puppy but sadly had an accident which he never really recovered from. Although shown for a while afterwards he didnt not really enjoy it and still suffered from muscle tears etc so we retired from the ring in 2012 and became a sofa dog. He has had some lovely children from studs before he was neutered and they have continued to fly the Sturtmoor Flag.