Litter arrived on the 13/12/14

No availablity so please check the Smooth Collie Club of GB for puppy updates.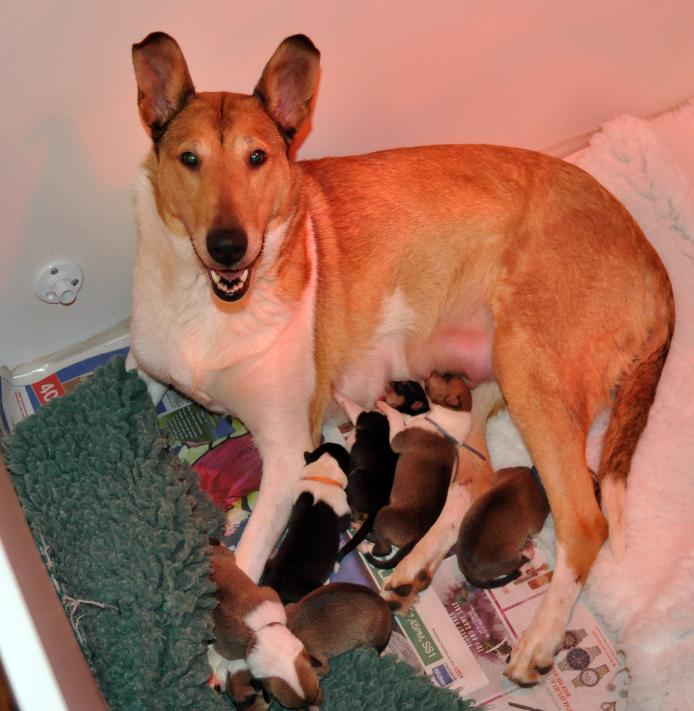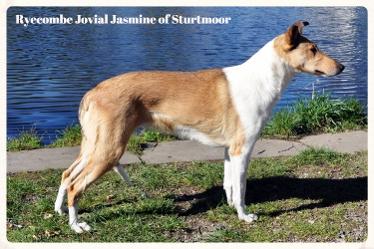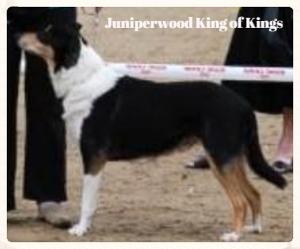 Juniperwood King of Kings

Foxearth Finnish Emblem

INT/NORD/GB/FIN /S /DK/RUS CH Kangasvuokon Put Up The Pow-wow

INT/FIN/N/PORT CH, EuW-94, NW-99, W-00/01, Baubon's Oklahoma Oliwer

INT/EST/N CH Kangasvuokon Gitte La Gaala

CH Foxearth Eternal Flame

CH Sharidon Silver Phantom at Foxearth

D/NOR CH Foxearth Fire Imp

Lilymead Alisia

CH Fido Fax to Foxearth

CH Rowvale Dream Racer

Foxearth Fern Ominal

CH Foxearth Fire of Love at Lilymead

INT/N/S/GB CH OneWay's Skalle Per

GB Foxearth Playing With Fire

Ryecombe Jovial Jasmine of Sturtmoor

CH Foxearth Felix Cited

FIN CH Timonan Nero Nestor

INT/FIN/LT/LUX/NL/D/CH ,LTUW-03,EUVDHSG-06, W-07 Honey Melon Hartley Henry

INT/FIN/S/N/DK/UA CH, KBHW-03, UAW-04 Timonan Kimmy Kidilee

WJW-06 Sandcastle's All Dressed Up

INT/FIN/EST/RUS/LT/LV CH, JW-04, RUSW-07 Sandcastle's Zoot Suit

FIN CH Sandcastle's Oops I Did It Again

All That Jazz at Ryecombe

Foxearth To Twist Fate of Sturtmoor

INT/FIN/N/PORT CH, EuW-94, NW-99, W-00/01, Baubon's Oklahoma Oliwer

INT/FIN/EST/S CH, W-99, ESTW-99, NORDW-01 Sandcastle's Oh' La La

CH Foxearth Future Magic

INT/GB/N/SCH, Bundessieger-02, SW-07 OneWay's Skalle Per

Cownbred Hot 'N' Spicy at Foxearth
"Bigby" Sturtmoor Kastiels Wings
"Kadence" Sturtmoor Kurious Kadence
"Bonny" Sturtmoor Klarissants Kiss
"Buddy" Sturtmoor Dream of Kasvelyn
"Cyan" Sturtmoor Khaos Of Kaswyn
"Archie" Sturtmoor King Of Kynnan
LITTER (RANDOM PHOTOS) .....................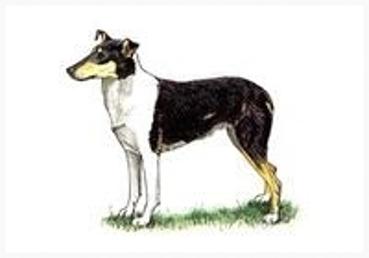 Please find below a quick overview of the smooth collie. If you have any questions not listed please feel free to contact us. We try our best to find the most suitable homes for our puppies so it is important for new owners to know a little in advance on the breed. Underneath this information you wil find any Current or Planned litters and any other stock up for sale or rehoming.....
SMOOTH COLLIE BASIC INFO...............................................
Breed Group

Pastoral

Vulnerable/Native Breed

Yes

Lifespan

10+ Years

Size

Medium

How much exercise?

Up to 1 hr per day

Length of coat

Short

How much grooming?

Once a week

Supposedly sheds?*

Yes

Type of home

Smalll or Large House

Town or Country

Either

Minimum Garden

Siz

e

Smalll/Medium

Genetic Testing

CEA/CPRA

DM/MDR1
Smooth Collie coat is short and flat with a harsh texture on a dense undercoat. Colour range is the same, although one tends to see more Blue Merles in Smooths than in Roughs. As a result, the blue and blue-flecked eye is more characteristically seen in Smooths. Both breeds' standards call for a gay, friendly disposition without a trace of nervousness or aggression

.
The
Pastoral Breed Group -
The Pastoral Group consists
of herding dogs that are associated with working cattle, sheep, reindeer and other cloven footed animals.
Usually this type of dog has a weatherproof double coat to protect it from the elements when working in severe conditions.
* If you are asthmatic or have an allergy, you should consult your medical advisor before considering obtaining a dog. More information can also be found on the Kennel Club website.