Yaz & Herbie Litter December 2014 .........
STURTMOOR DREAMS OF KASVELYN
aka "Buddy" Owned by Myself, Keira and Dee Road and available at stud
CEA n/n Clear
CN n/n Clear
DM n/n Clear
prcd-PRA n/n Clear
MDR1 M1/M1 Affected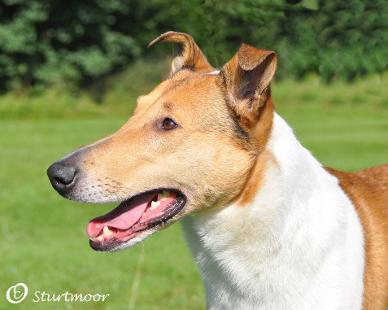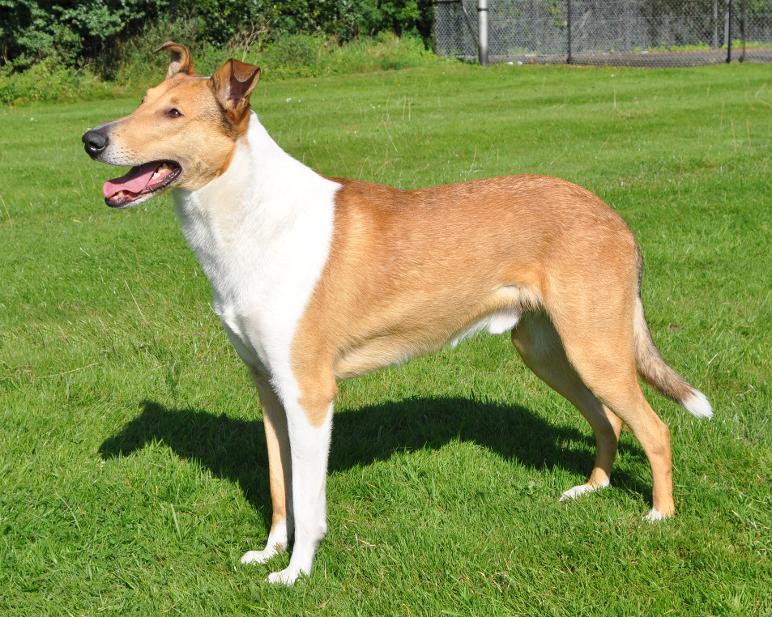 SMOOTH COLLIE OF THE YEAR 2016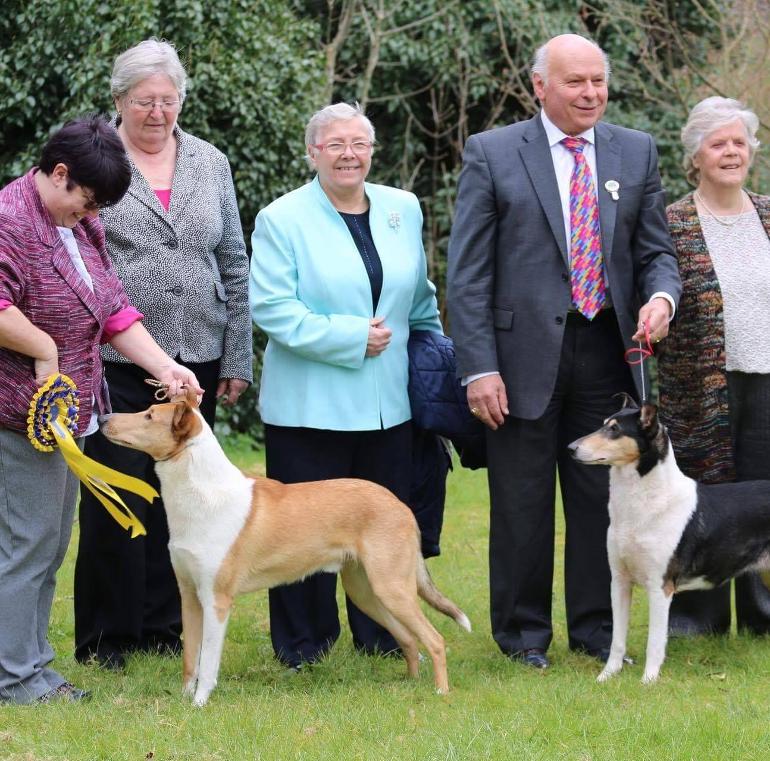 Dog CC, Res Best of Breed, Best opposite sex in Breed
and Best Opposite Sex In Show at London Collie Ch 2016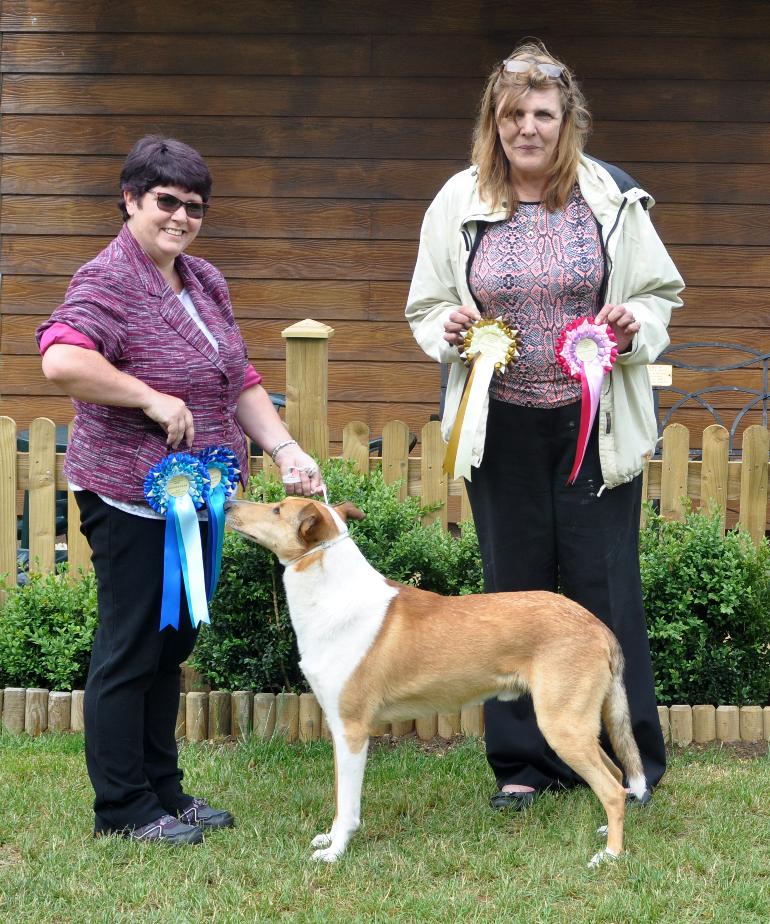 Photo Above - London Collie Ch 12th June 2016
BIS judge critique -Miranda Blake " A very promising young sable. Very well balanced all through, with correct ears and a pleasing expression. I would like to see him when his head and body have filled out and finished - he should make a magnificent mature dog. He beat the rough ; Mr & Mrs Congdon 's Monsolana Sundevon for Aaronwell (Imp Russia) with his sounder movement, more balanced head and lip line.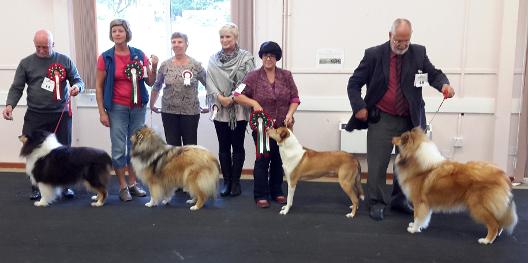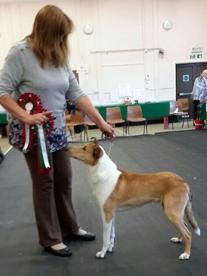 pHOTO aBOVE bis WITH ME AND WITH HIS MUM dEE- BUDDY WINS AGAIN RESERVE BEST IN SHOW AT
COLLIE CLUB OF WALES OPEN SHOW 2016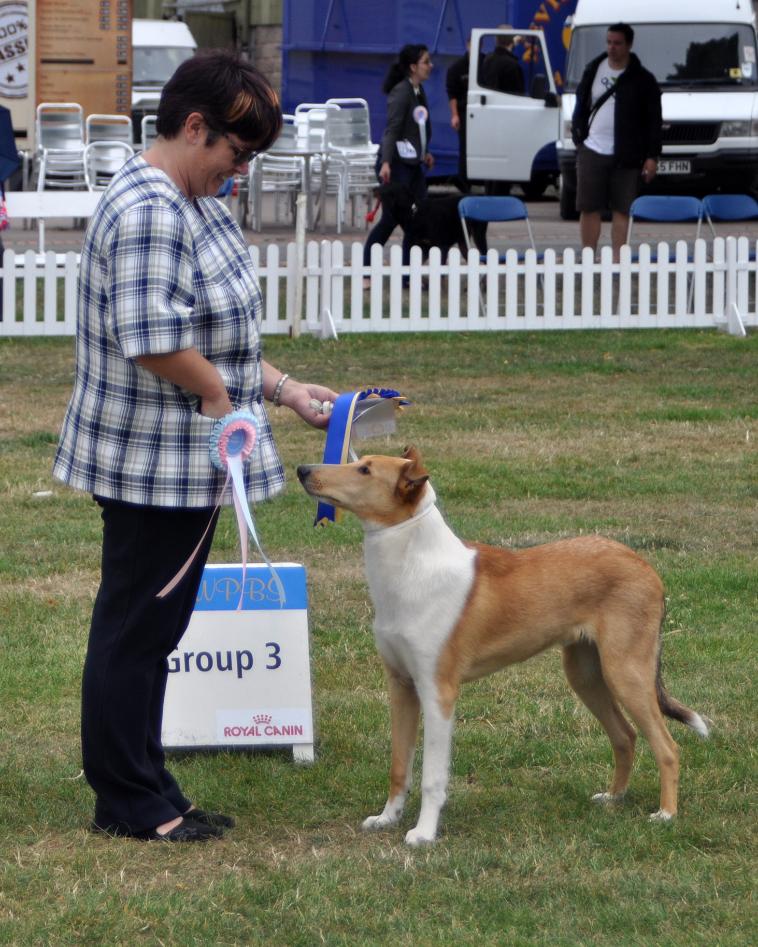 Best of Breed and Dog CC MANCHESTER 2016
RES CC & 3RD PUPPY GROUP AT NAT WK & PAST BREEDS CHAMPIONSHIP SHOW 2015.
BPIS & RES CC LONDON AND PROVINCIAL CH 2015
&
BPIS WEST OF ENGLAND COLLIE
COLLIE CH 2015
(ALSO BPIS AT WECS OPEN SHOW 2015)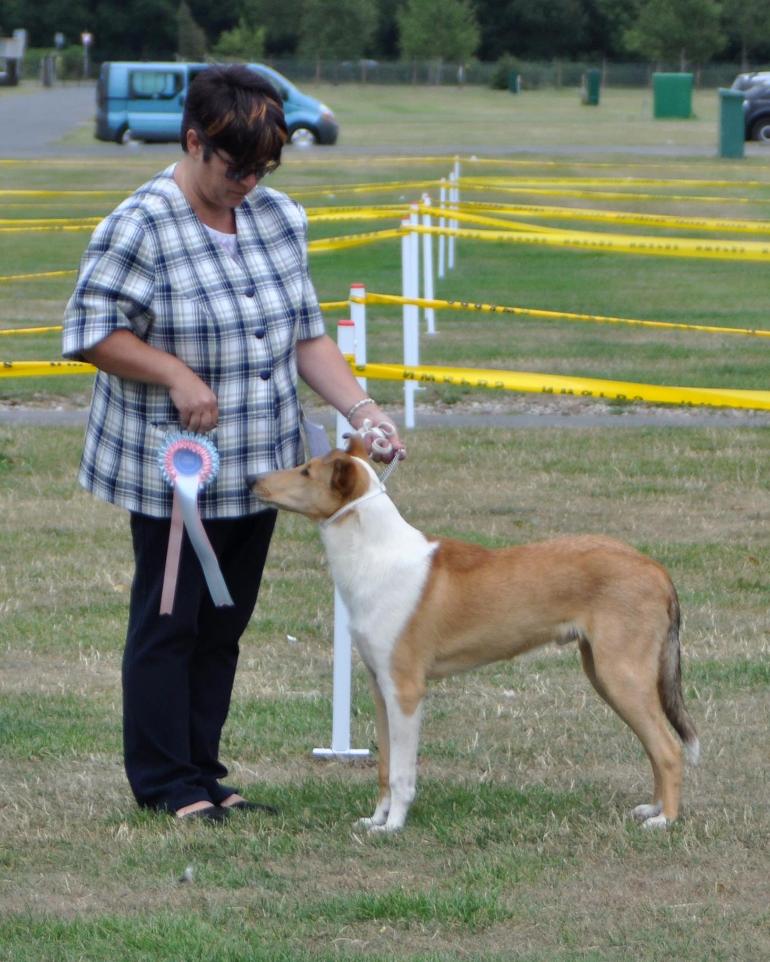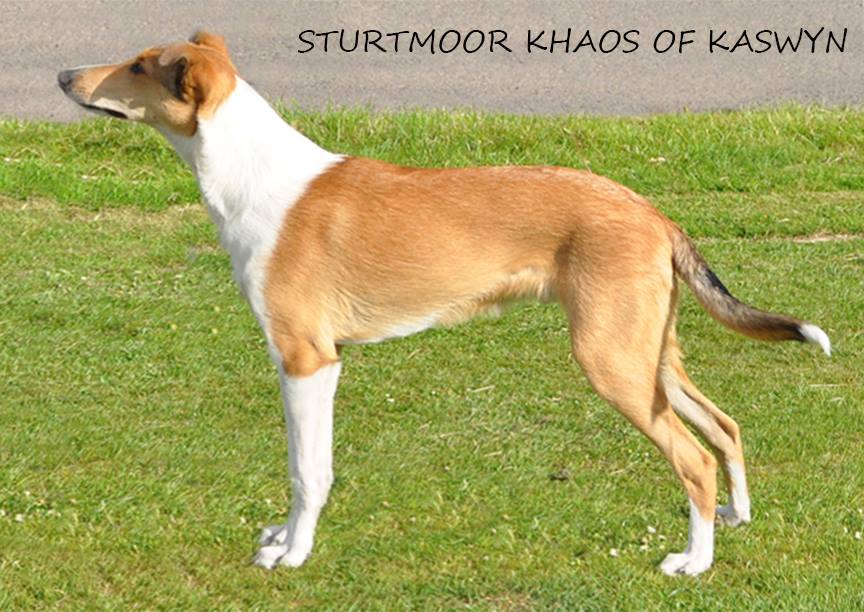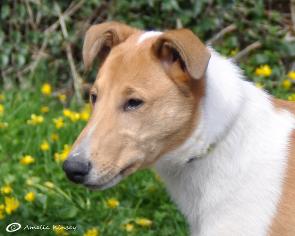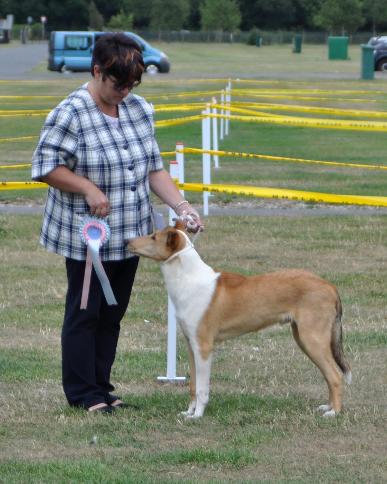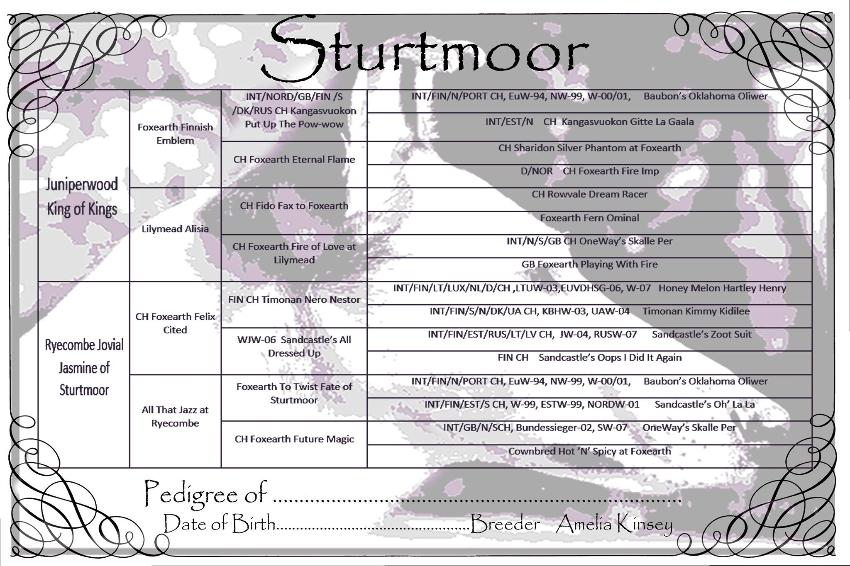 STURTMOOR KASTIELS WINGS
aka "Bigby" with Hannah McMillan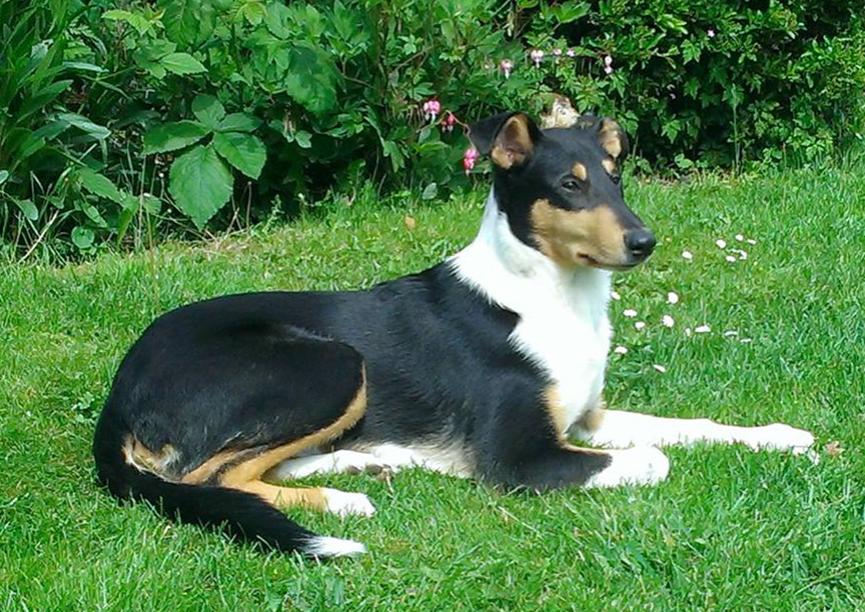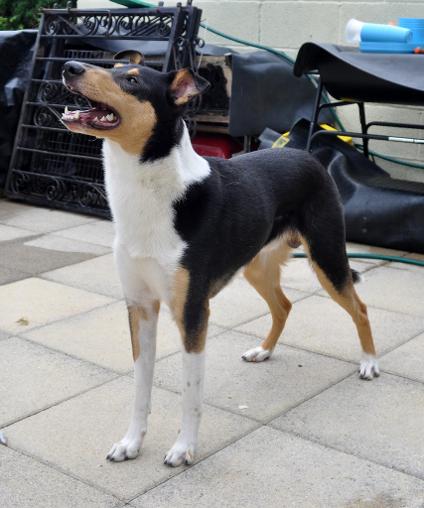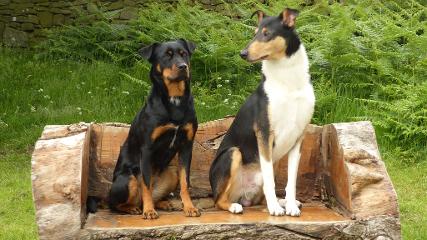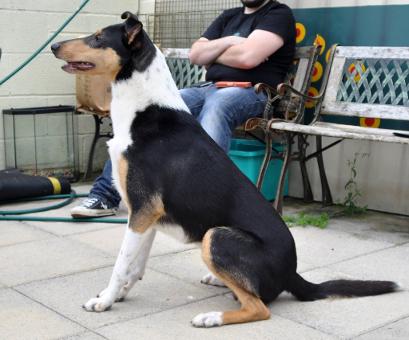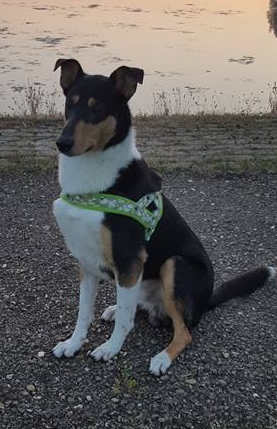 STURTMOOR KLARISSANTS KISS
aka "Bonny" Brenda & Brian Trundley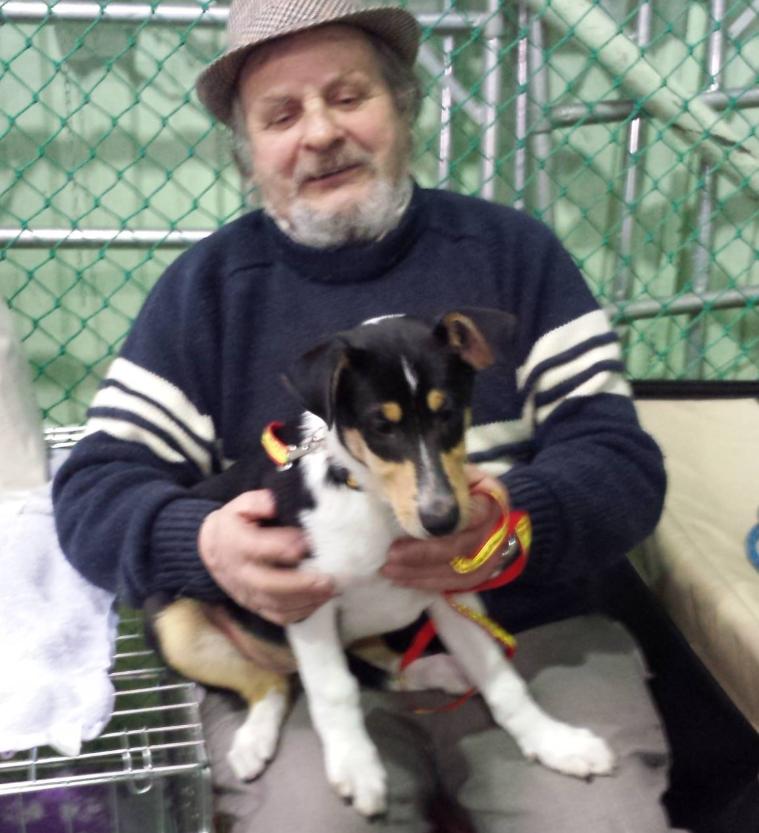 STURTMOOR KING OF KYNNAN
aka "Archie" Owned by Dave & Jane Geatches