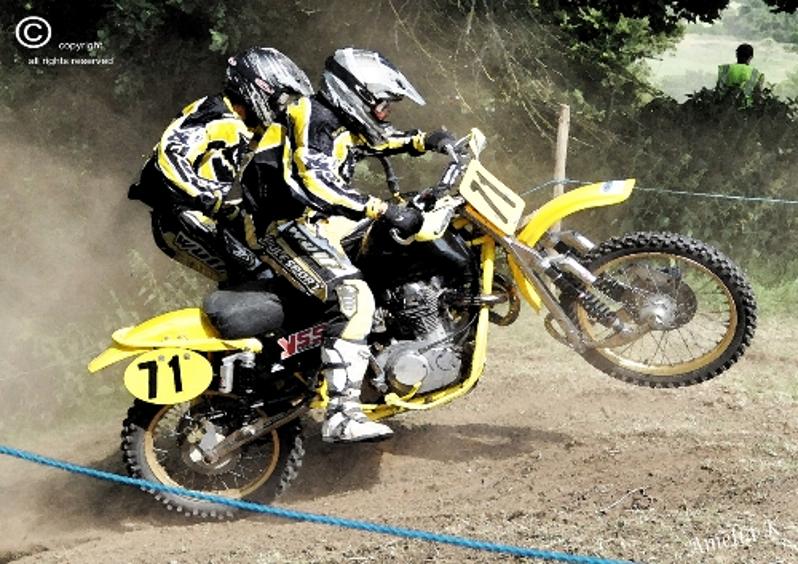 As you may have noticed one of my favourite hobbies entails, getting soaking wet and baking to death (sometimes in the same day lol) helping out at Pre-65 motorcycle events.
A bolder water colour type images that I have done for customers on commission as well as building a library of images for purchase online. I am adding to collection all of the time so keep an eye for any new prints that are added.
For commissions that start from as little £20 for an A4 print. These are carefully made from your own photographs scanned, so your cherished originals are then returned to you undamaged. Rather than sitting for portraits or waiting weeks for your finished article that cost you a fortune contact me to discuss your needs and ideas.
But if you want to just order images from the collections please feel free to do so.
You will find ordering information and prices in the Buyers Area
BRITISH BIKE BONANZA collection
Images from my favourite event of the year. The Bonanza is a festival of activities including classic motorcycles showing their worth tackling motocross, on and off trials, grasstrack and just to add to the excitement we have had quad racing (not quite classic but hellishly good fun).
So if you have taken part in these activities over the past few years please look through the collections as there is a good chance your in there (especially motocross as I have more time to take images to work from).
All images on this page are available for purchase
Multiple or singles images inc copyright can be agreed for corporate customers.
All images are copyright protected and not to be used or downloaded without expression from Amelia Kinsey
BEAR TRIAL
Currently being created so watch this space and visit us in a few days :)