I was born in Salisbury and spent my youth in the wonderful setting of the New Forest (hence my love for the outdoors). Our Home "Sturtmoor" (photos above) was a fantastic place to grow up. With acres to play in, magical caves inside the Rhododendron banks, fir trees and a massive Koi pond to relax by it was an amazing childhood. With a kennel full of mountain dogs, as well as the house dogs, cats, indian python, garter snakes, tree crabs, horses, goats and rabbits and the aviary full of delights it was fair to say that growing up with a love of the fur and feathered was inevitable.We moved to Wales 28+ years ago after years of staying for weekends with the "Islwyn Motorcycle Club". The scenery is amazing and you can stand behind a hedge and still see the mountains unlike the flatness of home.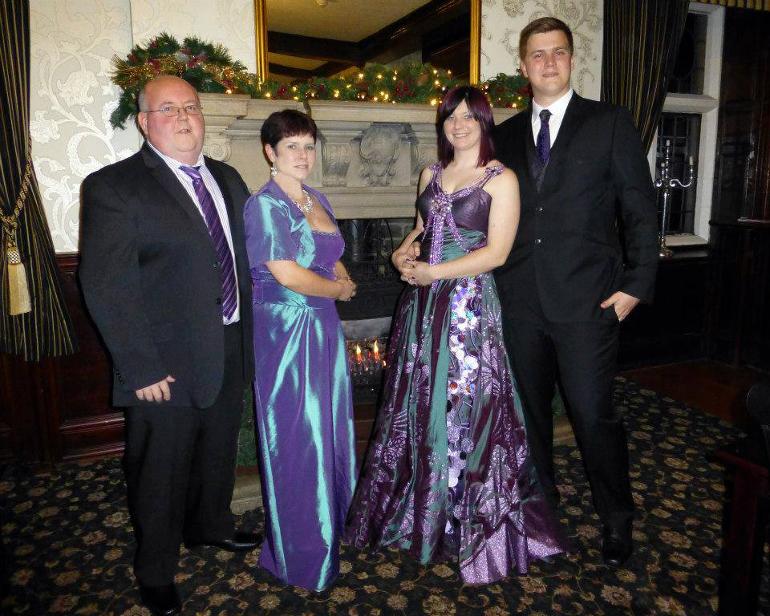 Although I was already photographing I didn't start my career in advertising/design until I joined "Newsquest Plc" the owner of the local papers SW Argus, Campaign series and the well known magazine the "Voice". I worked there for a few years and can thank them for the training and experience I have received which has proved invaluable over the years. Sadly due to outsourcing our design jobs were moved to the massive plant In India which gave me the opportunity to study full time in University for to which I gained my BA (hons) Photography. Since then I haven't looked back.
In 2000 I married my soulmate Kevin after a few years persuading me to tie the knot and having our son Kaivan (who is an excellent handler but hates being watched so doesn't show). Kevin is very patient with my dreams and traumas where the dogs are concerned and backs me all the way and thoroughly enjoys socialising while we are camping at events.

My Daughter Keira and husband Matthew (aka Sully) have joined me in the smooth side of the Sturtmoor affix. She joined back into showing a few years ago after returning from University and she hasn't looked back since. She is my rock and my constant companion as well as co-driver, dogs body and pick me upper.
They now have their son Logan who is dog mad and will possibly join us in the ring in a few years time.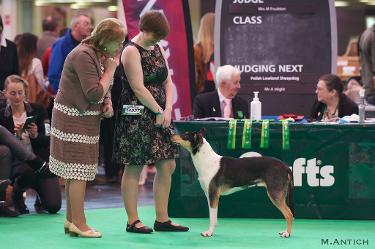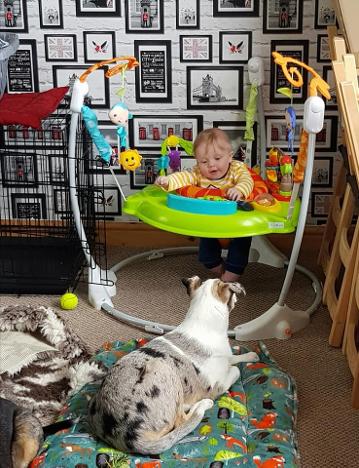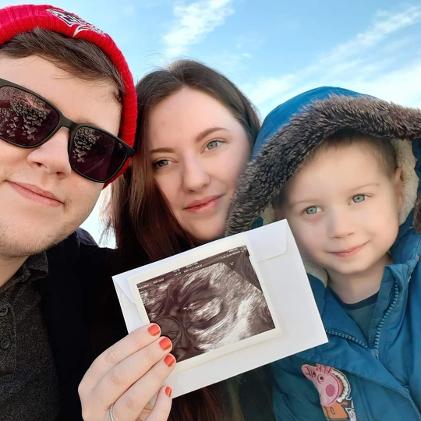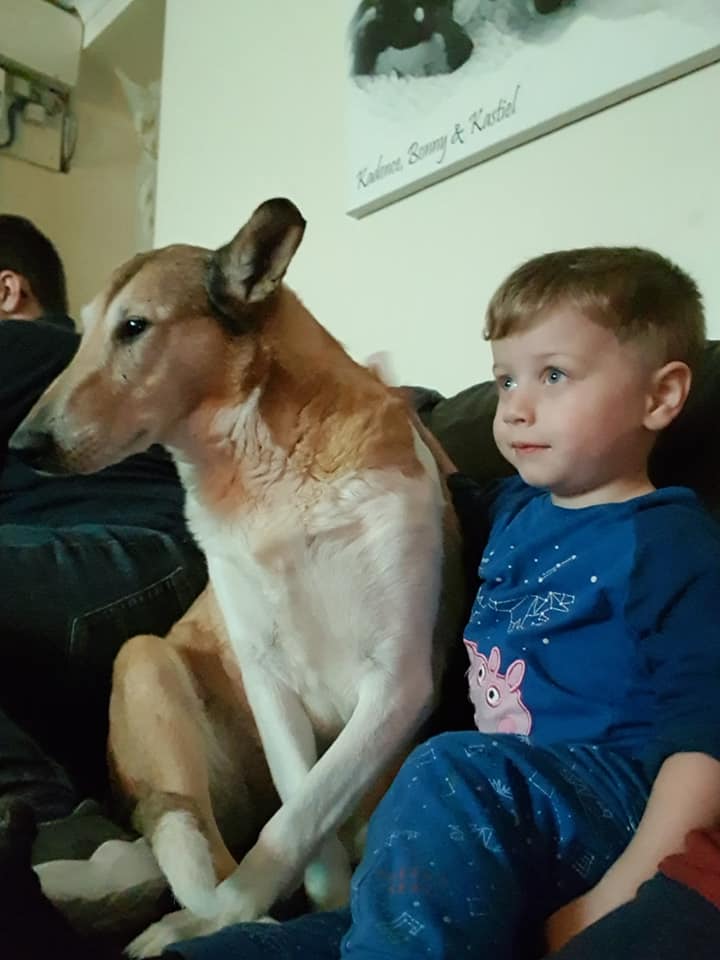 Our son Kaivan and his Fiancee Charlotte gave birth to our first grandchild "Noah James" in March 2016 and we are loving every minute of it and soon their new daughter shall be joining the family. Although Kaivan is a fabulous handler he doesn't enjoy the showing as much as his sister and went to the dark side of football.
Noah loves the dogs and they all dogs sit for us when weare away at shows.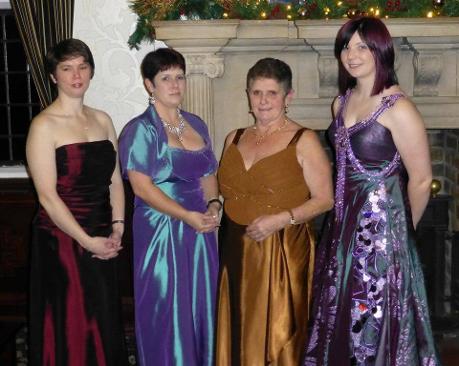 My Mother "Marcia Dovey" is the main part of Sturtmoor and growing up 40+ years with the Pyreneans, Estrelas, Beardies, Border Collies and other canines of the show kennels pretty much taught me everything I know,. My sister Camille Lambert has also got a seperate interest under the affix with her Norwegian Buhunds which she is very successful with so this is truly a family affair. We all help each other where possible. It is nice to have a hobby where all 2 generations can be together and enjoy their own breeds at the same time. Good luck to Mum, Millie and her husband Peter with their future plans and may the successes keep rolling in.
My Dad Arthur and Brother Lewis along with the rest of my rabble all observe and marshal at events while I am snapping away with my trusty Nikon! I spend a lot of my time at motorcycle events and this is why there is such a large collection of prints. My father has ridden competitively for many years and we still attend classic trials and scrambles now.
My canine photography is how I spend a lot of my summer months staying at shows. Being brought up with my parents show kennels it has given me a natural eye for the correct stance for show based photography as well as relaxed pet photos. I am a laid back person who understands the time it can take to get the right photo of animals.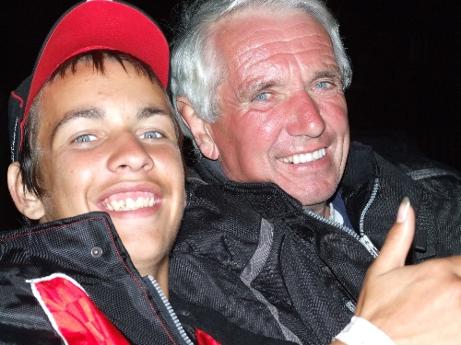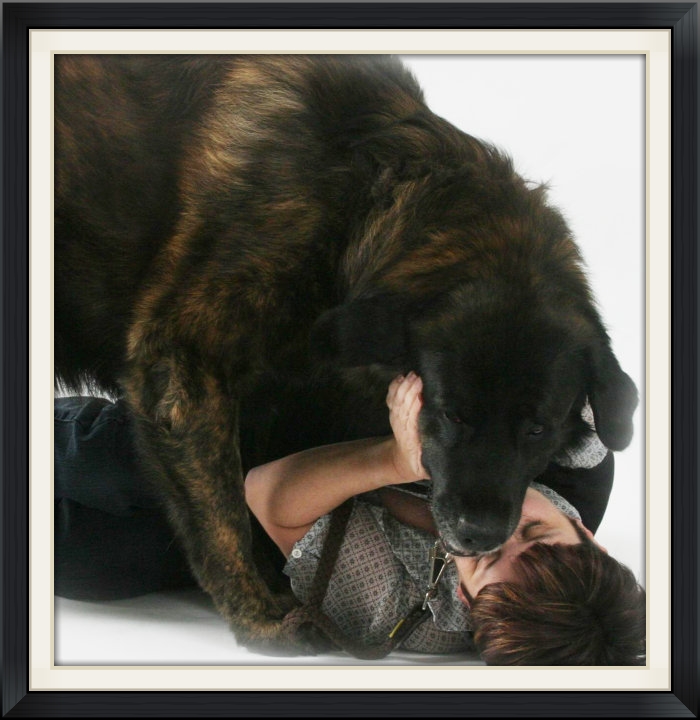 My family are my main strength. The last couple of years I have been away from my photography due to being diagnosed with cancer. With shaking hands I was a complete troll until I was back out there taking images again.
Thanks to my family and my 3 "Cancer Twinks" (Jen/Tracy/Michelle) and Heather for trying to keep me sane through my treatments & my life back on track.
Below are some random photos of myself. I am better at being behind the camera than in front of it as my friends and fellow photographer will no doubt agree.